The Batman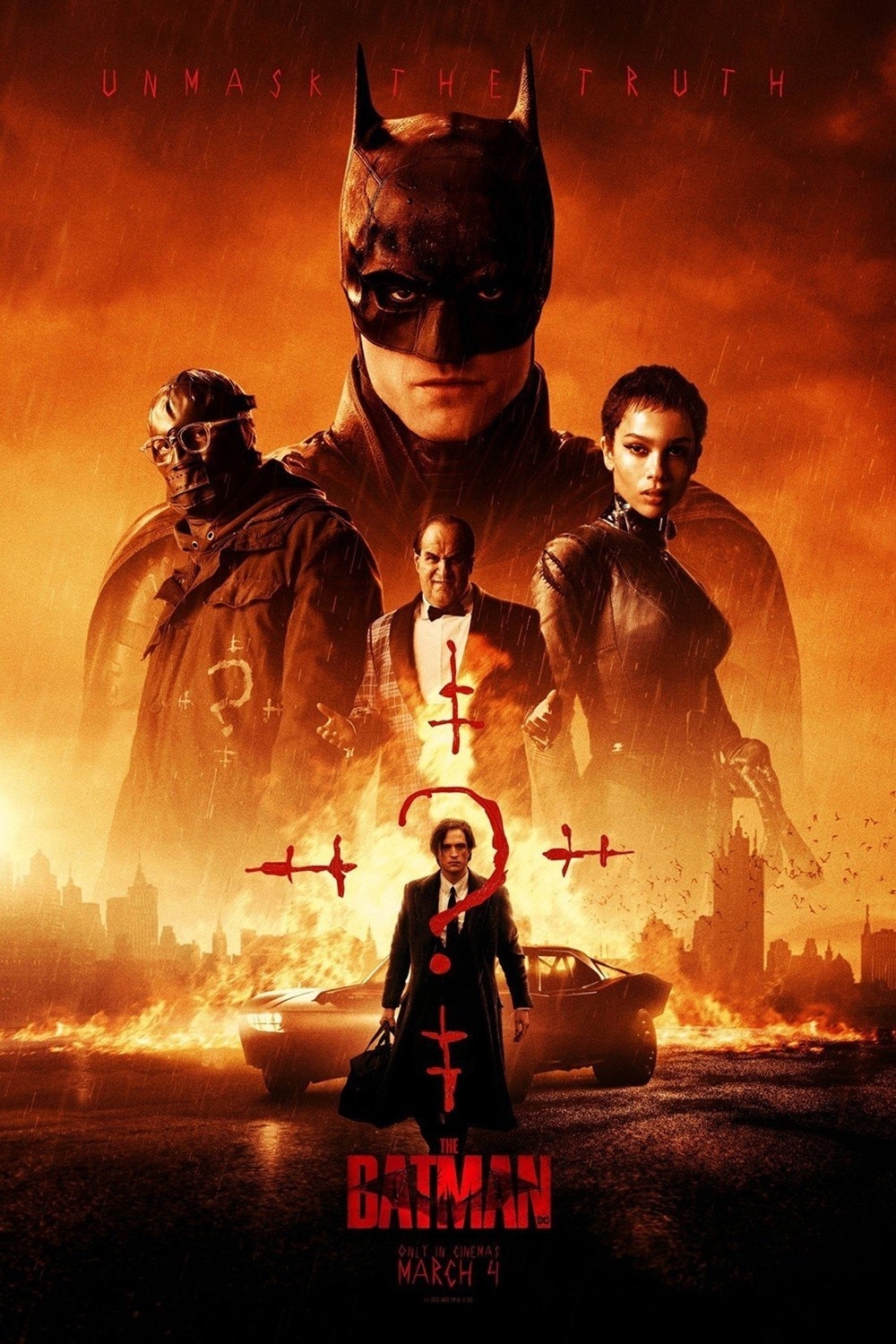 The Batman
Synopsis
Two years of stalking the streets as the Batman has led Bruce Wayne deep into the shadows of Gotham City. When a killer targets Gotham's elite with a series of sadistic machinations, a trail of cryptic clues sends the World's Greatest Detective on an investigation into the underworld.
Details
Action/Adventure
2h. 55min.
Opened Friday, March 4th

Director
Matt Reeves
Cast
Robert Pattinson, Zoe Kravitz, John Turturro, Colin Farrell, Andy Serkis
Advisory
Rated PG-13 for strong violent and disturbing content, drug content, strong language, and some suggestive material.
Showtimes
Filter:
2D
3D
IMAX
IMAX 3D
35mm
70mm
HFR
Virtual